Christmas Games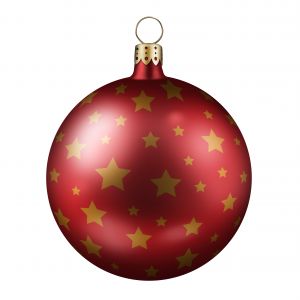 Last updated: December 2016
Most groups have a Christmas theme night at some stage towards the end of the year, so we thought we'd build up a list of Christmas ideas for your Youth Group.
Here's a couple of ideas to get things started.
Community Service - Christmas is an ideal time to do something for the community. Imagine the impact if you setup a free gift wrapping service at your local shopping mall. No catches, just a service for people and a way to interact with your local community. Or what about helping at a Soup Kitchen?


Christmas Caroling - get the whole youth group together and go around the neighborhood singing Christmas carols to people. If you really want to make this night a highlight, go to a nursing home and sing some carols to some old people - they love it! :)


Christmas trivia night - you'd be amazed about what people assume is fact in relation to Jesus's birth (for example, how many wise men were there!?)


Shoe boxes - Samaritan's purse have a fantastic program where you can prepare shoe boxes full of gifts for kids. They collect the boxes and distribute them to communities that don't have the luxury of being able to celebrate Christmas in this way.


End of year Formal - a great way to finish the year is to have a Formal Dinner


Serve the leaders dinner - this is a great way to recognize your volunteer leaders at the end of a long year.


Kris Kringle - everyone must bring along a gift up to a specific value (ie. $10). There's many variations of this:
- you can assign people names so they buy for someone in particular
- put them all under a tree and have Santa Claus randomly hand them out
- you can introduce rules or games where people unwrap their gifts one at a time (in a particular order). Anyone who has opened their gift can elect to swap with someone else prior to them unwrapping.
- have everyone choose a wrapped gift and then stand in a circle
- Tell a story and every time you hear the word "Left" or "Right", everyone must pass their gift to the left or right. When the story is finished, unwrap your present.


Christmas Carol Charades - split your group into teams of 4 people. One person from each team member goes into the next room to receive the name of a Christmas Carol - they must then race back into the room and 'act it out' to their team. The first team to guess the carol is the winner. Here are some carols which work well - 12 days of Christmas, Jingle Bells, I saw Mommy kissing Santa Claus, Little Drummer Boy, Rudolph the Red Nose Reindeer, Silent Night).

Variations include humming the Christmas Carol until the group guesses, drawing it (aka Pictionary)


Christmas Card Blow - line up a whole heap of Christmas cards. To complete the relay, each person using only their breath needs to blow over every card. The next person quickly stands them up again and the following person goes until everyone has had a turn.

When the game finishes, an optional extra activity is to fill in the cards and send them to people who may appreciate it.


Pass the parcel - Christmas is a time of giving but instead of handing out gifts in the traditional sense, turn it into a game of Pass the parcel.


Make Christmas Cards - this requires a good supply of stationary, colored cardboard, cotton wool balls, etc. Have your group spend 60 minutes making some Christmas cards. You can then either sell these as a fundraiser, or write in them and send them to people who would appreciate a Christmas greeting!


Wrap up a Youth Leader - this can be very funny. Divide into two groups (or more depending on your group size). Provide each group with wrapping paper, tape and a leader! The goal is to wrap the youth group leader up in wrapping paper - you can leave their face exposed. Whoever finishes first is the winner. A tip for the leaders - you need to stay very still!


Photos with Santa - if you have a charismatic Youth Leader, dress them up as Santa Claus, setup a camera, and let people sit on his knee and have photos. Wont' work for all groups, but definitely gets a few laughs!
What does your group do at Christmas time?
There's some fantastic ideas others have shared below in the comments.
Feel free to add your own ideas. What's worked well for you?
Have a Merry Christmas!

9 Icebreakers that will leave your Group Buzzing
We've compiled a list of icebreakers which are fun and easy to run!
8 Fun and Effective Team Building Activities
Team Building Activities are a great way to strengthen relationships amongst your group. Here are 8 activities that will do just that!

Youth Group Names
Looking for a good name for your Youth Group? Check out our list of
Youth Group Names
.