Paper Building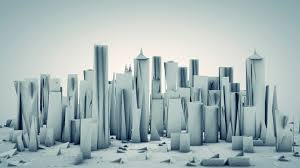 A team building exercise to see which team can build the tallest paper tower.
Provide each team with three pieces of paper. Their goal is to build the tallest, free standing tower in five minutes.
At the end of the time, players must sit back and allow the judges to measure the height of their tower. Any tower that collapses is measured to it's highest point.
The team with the tallest tower is the winner!
At the conclusion, have each group evaluate their effort - not at building the tower but at how they worked together. Were everyone's ideas heard? Did the team try different options? Did people think outside the box? How would the group operate differently if they were given their time again? You can optionally run the activity again and see if the team puts their learnings into practice.
You can vary this game by altering the materials available - eg use a Pack of cards, provide additional resources such as sticky tape that teams could purchase (in exchange for a higher target to reach?) etc.

9 Icebreakers that will leave your Group Buzzing
We've compiled a list of icebreakers which are fun and easy to run!
8 Fun and Effective Team Building Activities
Team Building Activities are a great way to strengthen relationships amongst your group. Here are 8 activities that will do just that!

Youth Group Names
Looking for a good name for your Youth Group? Check out our list of
Youth Group Names
.