Halloween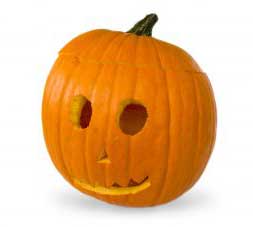 Like it or not, Halloween is an annual tradition that people celebrate every year. It's a controversial topic - some argue it has no place in the church, others figure it's worth embracing the theme as it gives them the chance to speak to some of the issues Halloween inevitably raises up.
For those that would like to feature it in their Youth Group calendar, we thought we'd consolidate a few ideas together. Please add comments below on how your Youth Leadership team approach Halloween

Trick or Treat
Come dressed up in costume and go trick or treating. As you visit houses, hand out small cards with bible verses or stories promoting Christian values and beliefs


Prayer session
Have a session praying against all the dark and evil forces in the world.


Scary night
For the more daring (and less conservative), have a horror night at a haunted house, local forest or or the local cemetery. Get everyone to dress up and tell spooky stories. if you're going to a cemetery, at the start of the night, it is paramount you talk about what constitutes appropriate behavior and the importance of showing respect.


Pumpkin carving
Needs no explaination really :)

Relevant bible verses
Some other relevant articles:


9 Icebreakers that will leave your Group Buzzing
We've compiled a list of icebreakers which are fun and easy to run!
8 Fun and Effective Team Building Activities
Team Building Activities are a great way to strengthen relationships amongst your group. Here are 8 activities that will do just that!

Youth Group Names
Looking for a good name for your Youth Group? Check out our list of
Youth Group Names
.