Fun Games for Kids
Do you have games your youth continually plead for you to play or include in your youth group calendar?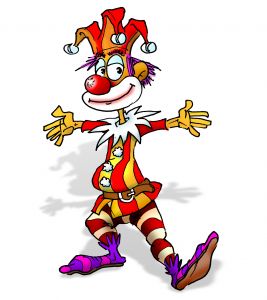 Here is a selection of games kids and youth really love playing!
This game involves a lot of laughter, noise, and silliness. Perfect for a group of young peopple!
AKA the Name Game or Fishbowl, this is a really fun game for kids and youth which really brings them out of their shells. Highly recommended!
Maybe save this game for summer as it involves ice, water, t-shirts and kids! Have your camera ready for this one - it will create many lasting memories!
Not really a game but an activity that generally needs at least an hour; this is really popular with our Youth Group. Think scavanger hunt but with a camera, this game results in some very funny scenes which your kids will never forget!
A simple game - what do you need to do to make someone smile? Play this game to find out!
Similar to the Photo Night, this one is not a short game but one that takes at least an hour or sometimes longer. Put simply, the leaders dress up in crazy costumes and the kids have to find them. Works best if played in a highly populated area!
What's your favorite game to play? Help other Youth Leaders by sharing yours here.

Add to del.icio.us
Digg this!